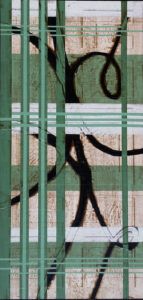 David Marks grew up surrounded by a family of artists. His father was a well-known interior designer and a founding member of the National Society of Interior Designers. His brother became a highly sought-after inlay artist of sculpture, jewelry, and furniture prior to an award-winning career as a green custom home designer and builder and president of Santa Fe, New Mexico's Green Builder Association. David's sister became famous for her feather masks and headgear. She made the headgear for the Ewoks in the Star Wars motion picture, Return of the Jedi.
While David was an artist in college, earned an MBA from Ohio State, and won numerous art awards, he chose to embark on a career in the software industry — but never abandoned his love of painting. Only recently has he decided to paint more and market his art to a wider audience.
David moved to New Mexico two decades ago, and immersed himself in its unique culture that stimulates the soul — and in his case, his art. He worked alongside local artists to learn more about art from them. He became an avid horseman, president of the New Mexico Horseman's Association, and turned it from near bankruptcy to the state's best funded nonprofit horse organization focused on programs for youth. Active in the New Mexico Film Foundation, he donated his art again and again to silent auctions that raised money for locals to help them get established in the state's growing film industry. David makes his home in Santa Fe, New Mexico, one of America's great art colonies.
Artist Statement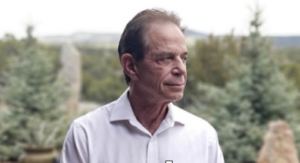 I bring the archetypal and mythic into modern form, using an interlay of structure and organic to give my paintings a feeling of layers of time, changing states and dimensions.
By using layering, I give my paintings an aging ambience that suggest falling leaves, tree bark and natural structures decaying over time. I then overlay more formal structures not found in the natural world. Other times I use surrealistic mists and shadows and layers of transparencies. I believe that the combination of these elements gives my artworks a depth that allows people to see different elements when they view them from one time to the next.