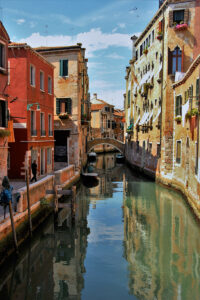 Artist Statement
I grew up in post-World-War II Germany, where I also received my high school and college education and enjoyed my brief carrier as an editor of classical music manuscripts. In 1974, I moved to the U.S. and eventually found a rewarding job offering academic support for severely disabled students at our Community College.
My love for photography began to sprout when I was still in my early teens using a late 1950's Kodak Box my father had bought for me. Those were the few years of black & white photography, of which I still have several albums. I eventually upgraded to a manual 35mm camera and exposed my first Kodachrome film, leaving black & white photography behind.
My passion for taking artful and beautiful pictures was increased by the development of the digital camera. This moved the artistic level of photography into a new dimension through ever increasing technological advances of what one could do with a digital camera and exposures. Today I use a Canon T8-i with a Sigma 18-200mm lens. These are not the latest models, but this camera/lens combination makes great pictures. Using all this new technology also renewed my interest in black & white photography. My camera, with a little digital help, produces some spectacular black & white images.
Photography is still my hobby. Now that I am semi-retired from my college job, I have more time to go out and look for interesting scenes and objects and also take more time to set up my shots.